If you embed a YouTube video on your site, you may not want visitors seeing the suggested videos that YouTube pulls up when the video is over. In particular, it can be frustrating to have YouTube encouraging visitors to look at competitors' videos. So how do you stop screens like this from showing up?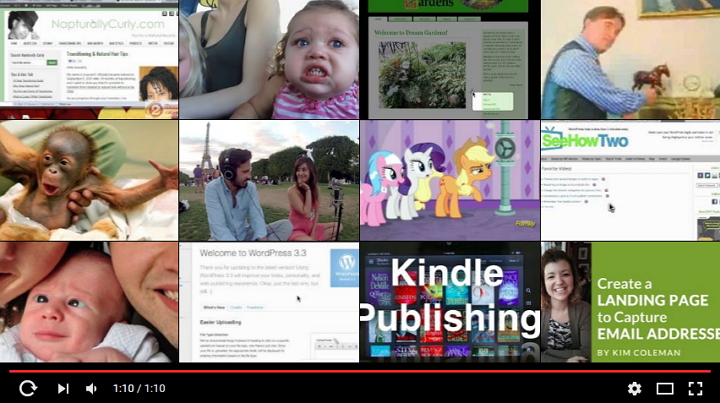 If you're using YouTube's embed code, it's easy.
If you're using the oEmbed method of simply pasting in a YouTube URL, as is the case with WordPress and other platforms, this method is NOT going to work for you. For WordPress users there are plugins – I recommend Hide YouTube Related Videos – that will do the trick.
Ok, here's how to hide those suggested videos. Click the Share link below the video you want to embed:
Then, on the Share menu, click the Embed link, just as you would for any embedding.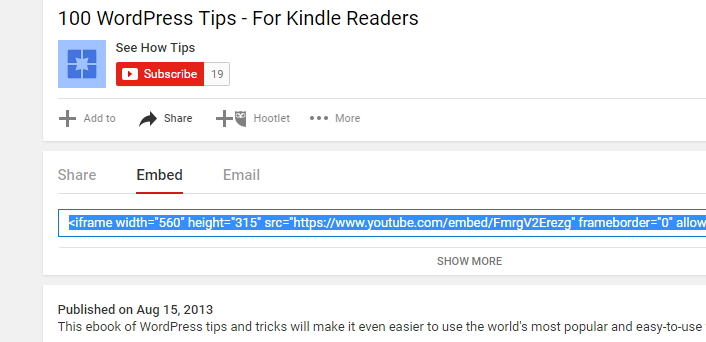 But, instead of grabbing the highlighted embed code just yet, click the Show More link below it: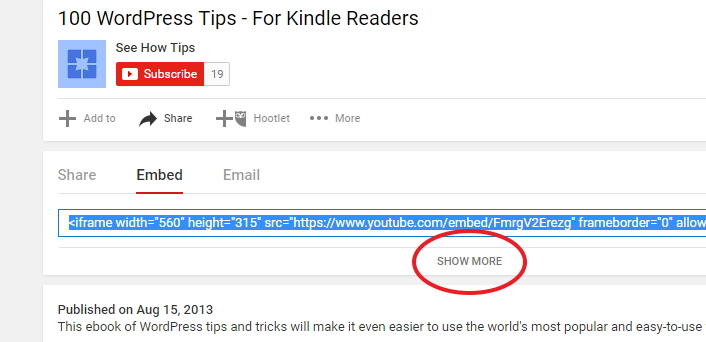 This will reveal a number of settings, including Show suggested videos when the video finishes. This box is checked by default.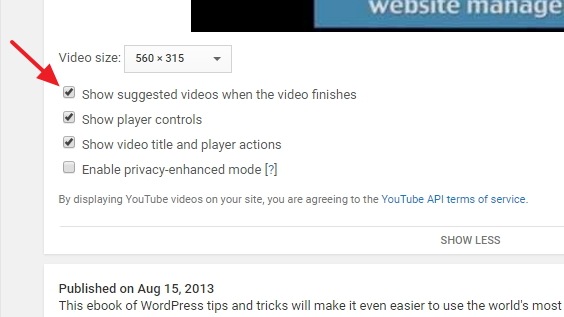 You need to Uncheck this box.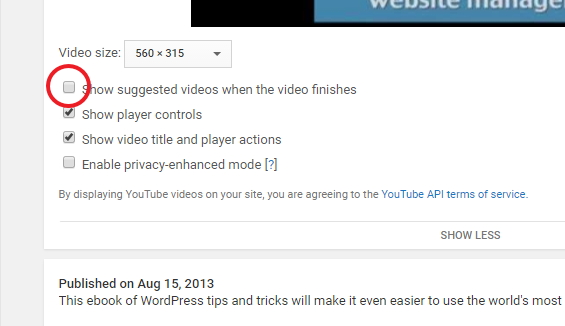 Now you can copy the embed code (unless you have other changes you want to make in the settings). YouTube will have re-written that code based on all your customizations.
Paste the embed code into your content as you normally would, and for that video, no one will see suggested videos at the end.
Notice I said "that video" because this setting is only applied on a video by video basis – it won't affect any other videos on your site. So if you want existing YouTube videos to not have the suggested videos at the end, you'll need to re-embed them.