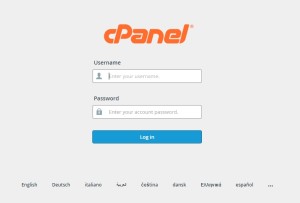 If you host your own website, are you able to login to the hosting account? At some point, you or your web designer will need access to the interface that controls the hosting account, so make sure you have that information available and that it's up to date.
This is not the login to manage your domain name or to access WordPress or another content management system.
Very often the hosting control panel will have a name like cPanel or Plesk/Parallels, so check your documentation or emails for a name like that. Or check under the name of your hosting provider.
If you registered your domain name with the same provider who does your hosting, then it's possible the login will be the same for both. In that case, you'll still want to make sure the login is working.