When you're buying a domain name it's easy to be distracted by flashy advertising of low prices, but to know what a domain name is truly going to cost you over time, look for the fine print: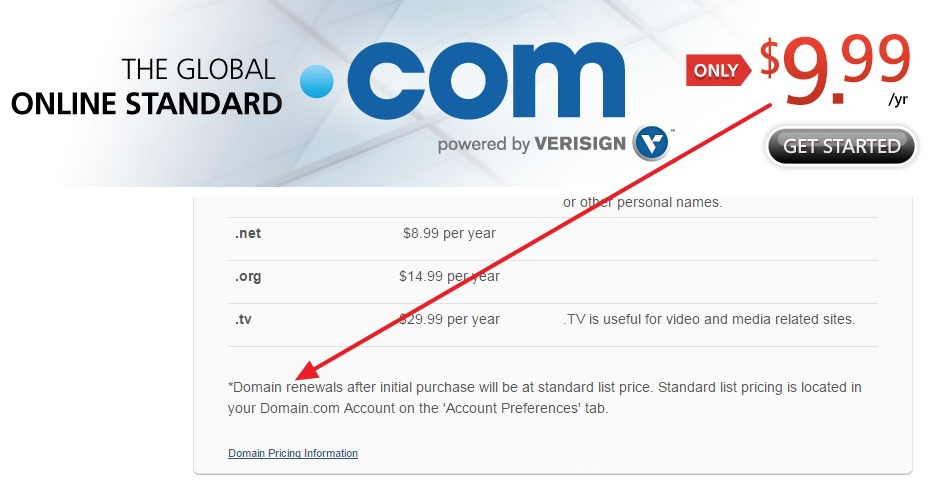 Some registrars are good about making their fine print obvious:


But some really make you work to find it, like Network Solutions, which doesn't even tell you the price until you check out, and even then it's hard to find the actual price:

Clicking the applicable promotional terms brings you to this popup window: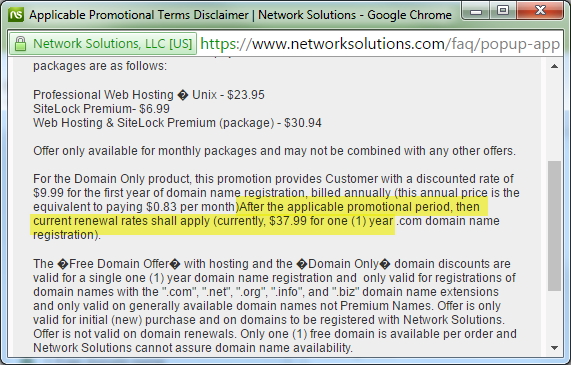 And then you have to dig through a long piece to discover that the $12.00 or so fee you're about to pay, will jump to $37.99 after the promotional period.
Network Solutions isn't the only one with such difficult-to-find fine print, and a very high .com yearly fee, but I mention them because they're a well-known name.
Bottom line: you shouldn't be paying more than $12.00 year for a .com domain.
And these ads you see: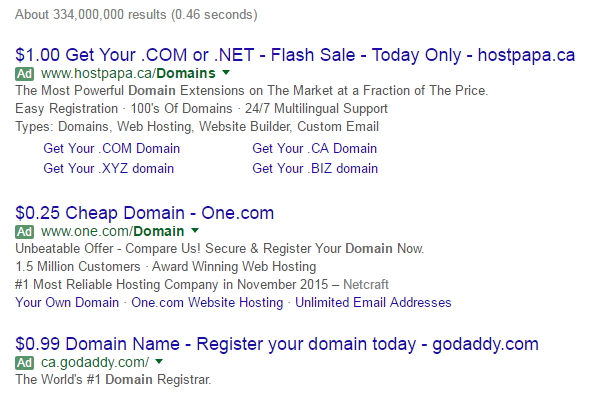 Ignore them.
It will turn out that the price refers to domains no one wants, like .xyz or the price goes up dramatically after the first year, or you have to move your website to their platform, or whatever.
Stop wasting time trying to save a few dollars in the short term. Register a domain for $12.00 a year and get on with building/running your website.