Often when I meet a new client or student with an existing website, they don't know their details about the four key web services:
Hosting
Email
Domain registration
Internet access
Either they can't easily find the login details or worst-case they can't find a service's username and password at all. Even the name of the company providing the service can be a mystery to them, and you at least need that to recover your login details.
Some of the problems stem from misunderstanding what the different web services are or confusion over how they differ and which company provides what service.
To help you better understand these services and relationships, I created this infographic. Use it to make a list of information on all your services.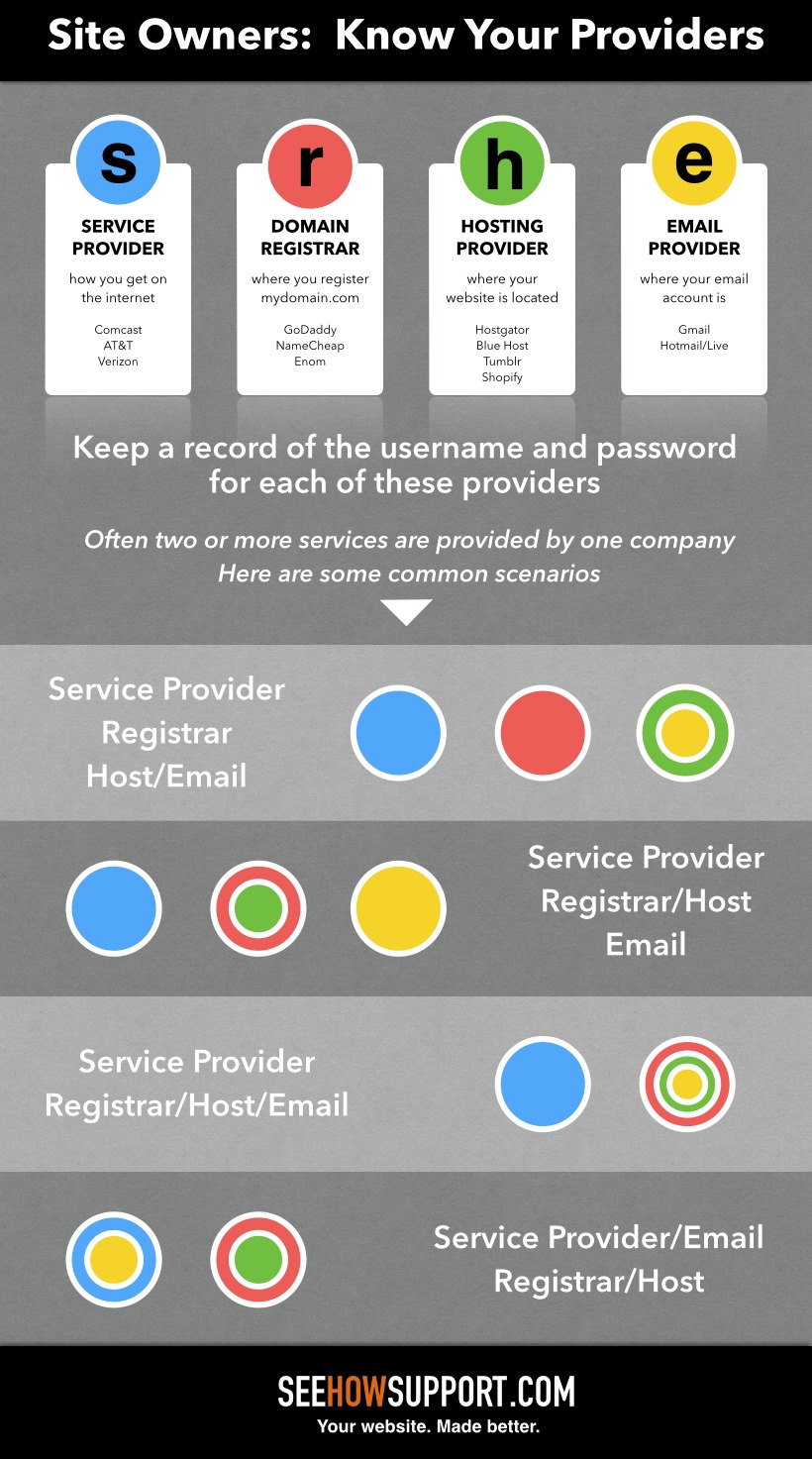 When it comes to hosting companies and domain registrars, one place to start tracking them down is a WHOIS service. At sites like whois.domaintools.com you can enter your domain name and find out  where it's registered and who's hosting it (or at least some clues as to who's hosting by looking at the Nameserver data).
Most services providers will send out an email with your details when you first sign up. Check through your email archives around the date you ordered a service.