Clicking on a small image to see a larger version can be important to website visitors. And displaying the smaller image saves real estate and keeps the page loading fast.
But in WordPress, the only built-in function for viewing larger images is to have the visitor taken to a new page or a new browser screen. You can see the two choices here, when you're inserting an image into a post or page.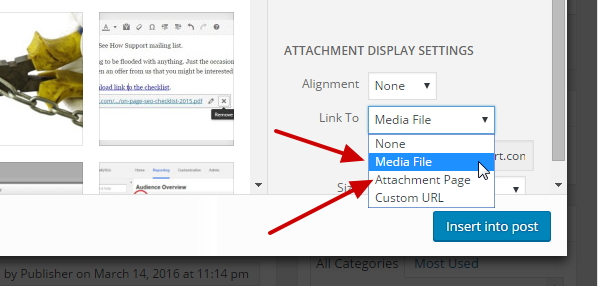 When you choose media file, visitors are sent to a browser screen with just the full-size image displayed, while choosing attachment page sends them to the default page created by WordPress for every media file.
In both cases, visitors are sent to another location, and in the case of media file, your website header and footer are missing, so in effect they're being sent off your site.
A better method – and the one you most commonly see – is to show the larger image in a popup window. And adding that functionality to WordPress is just a plugin away.
Note: some themes may also build in this function, so check first before wasting a plugin that duplicates (or could even interfere with) that.
Or I should say plugins because there are a lot of contenders in the WordPress Plugin Directory.
Here's the lightbox plugin I recommend – WP Featherlight:

You just install and activate it, and it works on individual images or WordPress galleries.
Note: you must set your images and galleries to link to Media File in order for this to work.
While there aren't any options, the display is minimalist and clean, to go with any theme. And here's the thing about having no options: it keeps the coding to a minimum! You have enough plugins and theme functions to slow things down; why add more weight? You can read more about the developers' philosophy on lightweight lightboxes here.
Here's what Featherlight looks like in desktop gallery mode: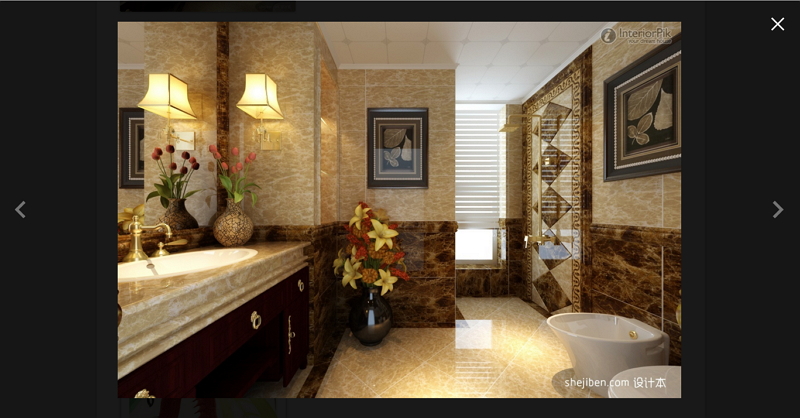 And here it is in smartphone mode (didn't I mention it's responsive???):