If you're in Google Analytics looking for search queries visitors used to find your website, and you see this screen when you go to Acquisition -> Search Engine Optimization -> Queries, you need to connect Analytics to your Google Search Console (formerly known as Webmaster Tools):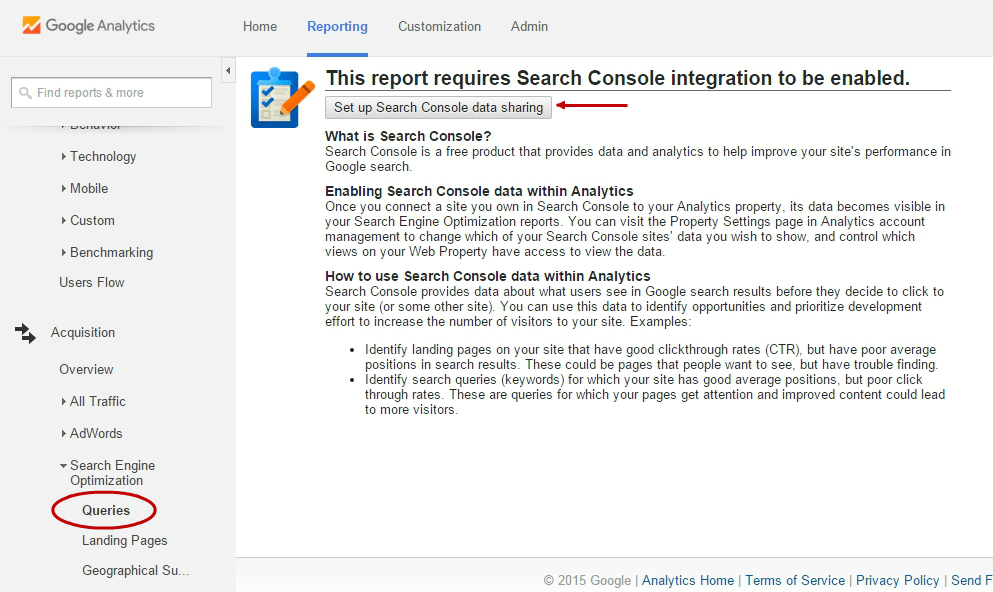 If you're not seeing the button highlighted by the arrow – Set up Search Console data sharing – it means that you need to set up Google Search Console.
If the button is visible, click on it and you'll get the Property administration screen for the website. Scroll to the very bottom and look for the Adjust Search Console button: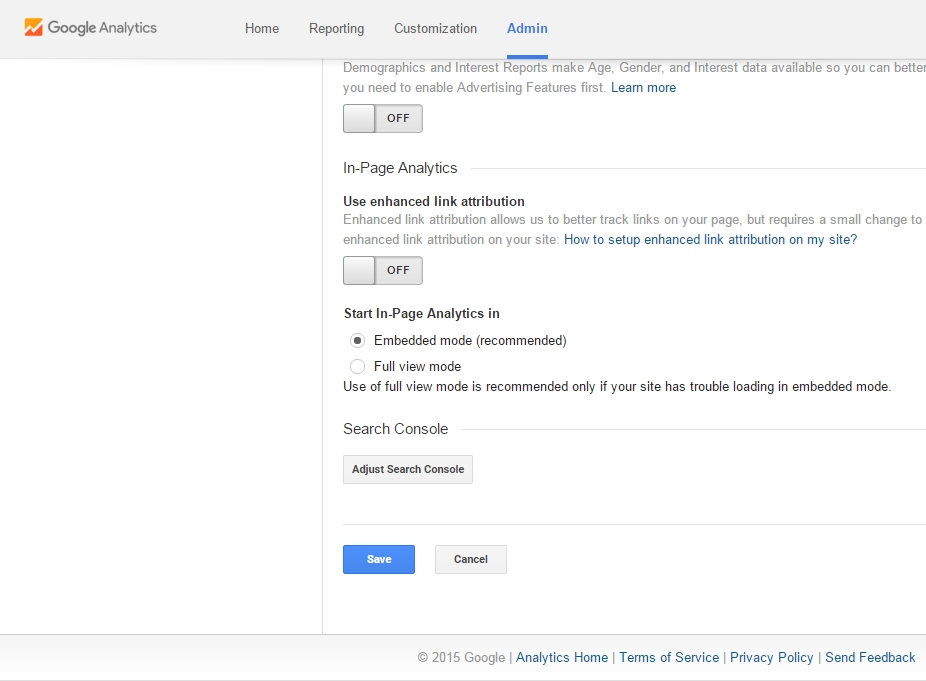 Click the Adjust Search Console button and you're taken to this screen: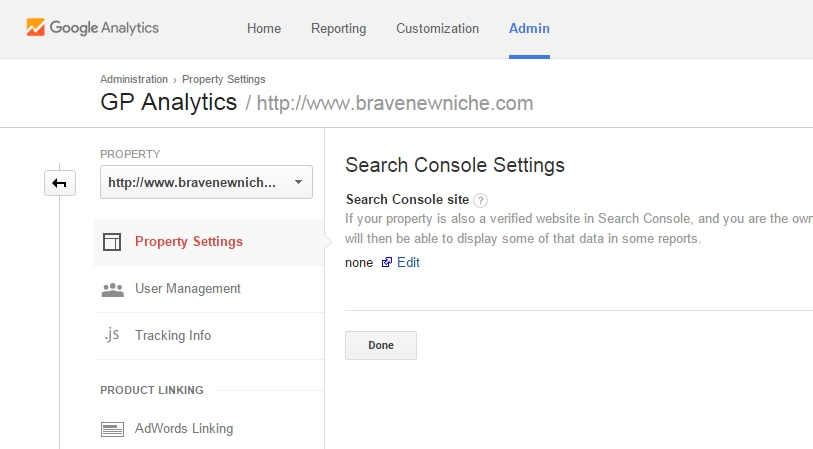 If you have this website set up and verified in Search Console, you'll be able to connect it to Analytics from here.
In this case, the site is not set up, so you need to click the Edit link and be taken to Search Console. Since your site isn't connected to Search Console it won't be on this list, so you click Add a site to Search Console and follow their instructions. Part of that will include verifying your ownership of the site, for which there are several methods.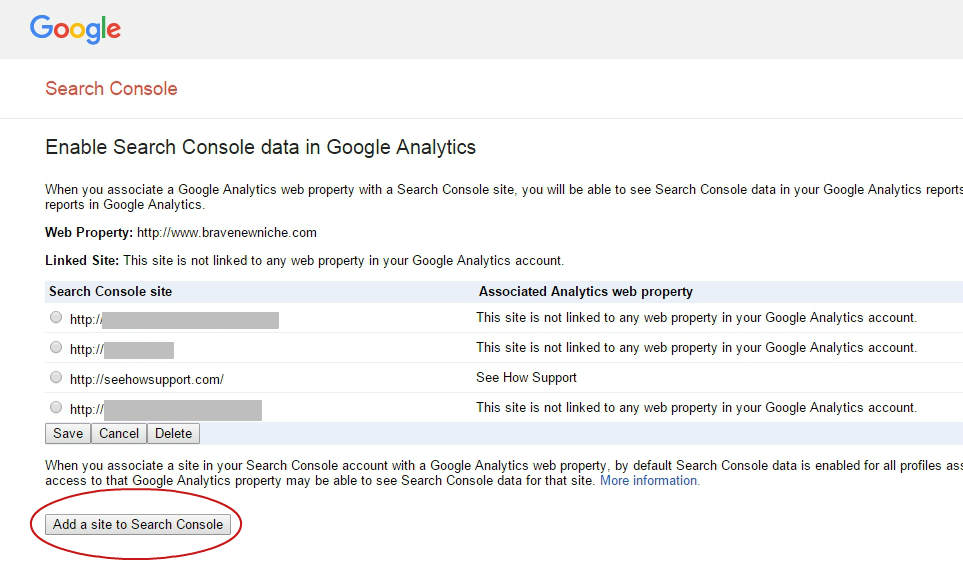 Once your site is verified in Search Console it will appear on this list and you can check its box, hit Save, and be connected to Google Analytics.