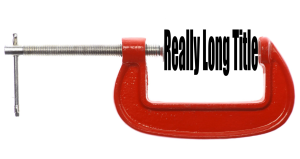 Long page titles can be important to help visitors and search engines clearly understand (as well as be intrigued by) what your page is about. But they take up a lot of space on your navigation bar!
The WordPress menu system makes it simple to have the best of both worlds, with something called navigation labels. This is an alternative title that will display on your navigation, while your page displays the full title.
Working from Appearance -> Menus
Find the menu item, and click the triangle at the top right to reveal your options.
Under Navigation Label, enter what you want to appear on your menu.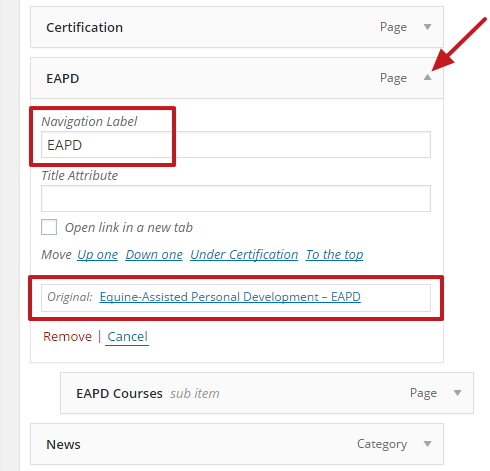 The actual title of the page is shown under Original and you can see how long this title is!
Working from Customizer -> Menus
If you prefer working in the Customizer, here's what it looks like to change the navigation label: