Knowing what possible menu items you have available is important, but depending on where you're editing menus, those items may not be obvious.
Editing from Appearance -> Menus
On the desktop Menus screen, possible menu items are on the left, while in mobile mode they're the first section as you scroll down.
To help keep the screen uncluttered, not all possible menu items are shown by default. In this case you only see Pages, Custom Links, and Categories.
If you click Screen Options at the top right of your screen: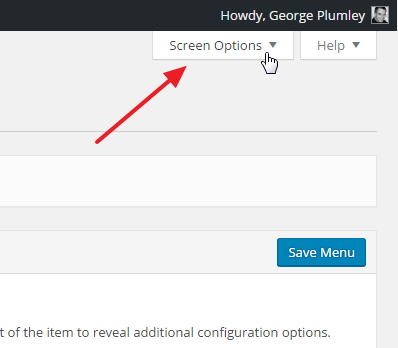 One of the things you'll find is a series of checkboxes for all possible menu item groups.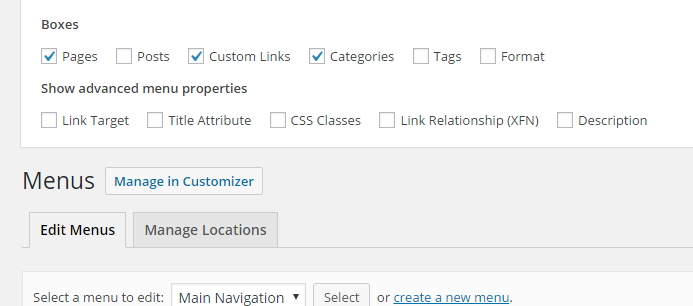 To show a group of menu items in the future, just check the box to its left.
How many menu item options are shown depends on what plugins or theme you have and what custom post types you've created.

In single-column mobile mode, there is no Screen Options tab.
Editing from Appearance -> Customizer
You can also work with Menus in the Customizer area of WordPress. That's accessed from the Appearance section of the main menu, or by clicking the Manage in Customizer button at the top of the Menus screen.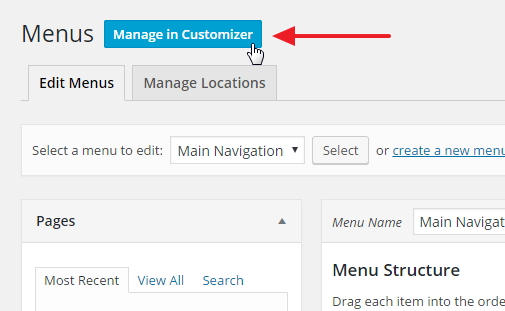 This button takes you directly to the list of menus in Customizer. Click the one you want to manage.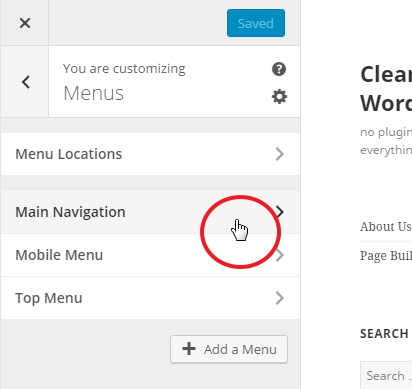 Once you're editing the menu, you'll see an Add Items button at the bottom of the existing menu items.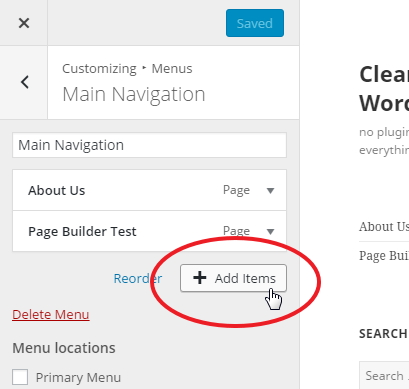 This slides open a list of all possible menu items (in collapsed sections).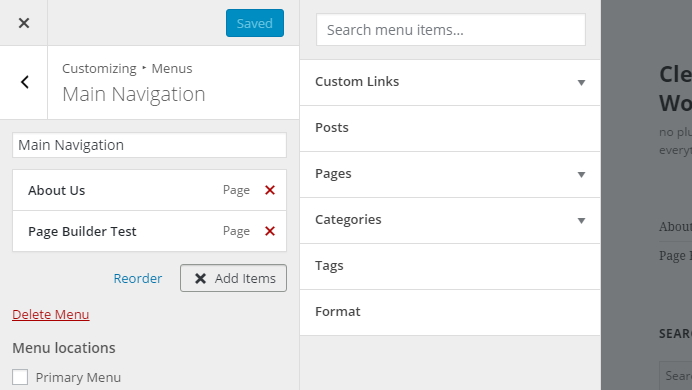 No need to click anything to see all possible menu items – they're all listed here. You may have to scroll to see them all, depending on what options you have.